"Our Office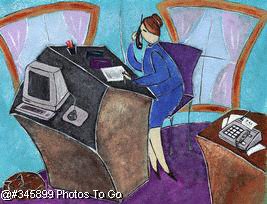 Is Your Office"

Did you know that virtual assistance offers the opportunity of joining with us to form an excellent team. Together we can work on the creation, implementation and development of proyects to meet and even exceed all of your goals?
What is a Virtual Assistant?
A virtual assistant is a professional who provides assistance with every type of administrative duties, without being physically present. This may be an example of out-sourcing, when you need a job done and you hire a person outside of your regular in-house employees to do the job. Virtual assistance allows you to have all of the benefits that companies, businesses and executives enjoy, without having to hire a regular employee. As we know technology is very advanced, thanks to this a Virtual Assistant may process all of your administrative duties using, the fax, telephone, e-mail, internet and regular mail. Pro-Fam Virtual Office & Advertising is an excellent choice for small businesses, entrepreneurs, busy professionals, home-businesses and over-worked departments in large companies.
What services does a Virtual Assistant provide?
Pro-Fam Virtual Office & Advertising Virtual Assistant Services.
Translations: Excellent English-Spanish, Spanish-English translations. All of our translations are 100% Guaranteed.
Scheduling and reminder services: Coordination of appointments, meetings, travel arrangements, deadlines, follow up calls, important events, etc.
Bookkeeping: Includes billing services, journal maintenance, file and document maintenance, accounts payable, accounts receivable, etc.
Communications: Press releases, articles, literature and presentations for your company.
Correspondence: Sending company information, responding to customer inquiries through regular mail and e-mail. Bulk-Mail Services.
Transcription: Imprinted copy of your audio tapes, handwritten and other communications.
Editing and Proof-reading: Proof-reading of documents, editing as necessary.
Desktop Publishing: Brochures, letterheads, business cards, logos, presentations, manuals, etc.
University and School papers: Typing of term papers, school proyects, research papers and others.
Marketing Assistance: Assistance in Marketing plans, contact marketing companies, create and design marketing strategies for your company, special promotions, Promotional products & more.
Website design: E-marketing, website design and editing for your company.
Customer service and assistance.
Other services.
What are the benefits of working with a Virtual Assistant?
You don't have to hire or pay for a regular employee.
You don't have to worry about, payroll, benefits or insurance for an employee.
You don't have to share your office and equipment with another person.
You don't have to pay for new equipment for a new employee.
Only use a virtual assistant's services when they are truly necessary.
You don't have to pay for hours when you are not in need of assistance.
Fast completion and delivery of your work through, fax, e-mail or mail.
Unlimited assistance in every aspect of administration.
Convenience, quality and excellent results guaranteed.
Contact us and discover how we can benefit your company personally.
Who works with Virtual Assistants?
Personal Coaches
Public Speakers
Small Businesses
Home Businesses
Professional Executives
Managers
Secretaries
Entrepreneurs
Students
Schools
Public Institutions
Individuals in need of administrative support.
Do you need help?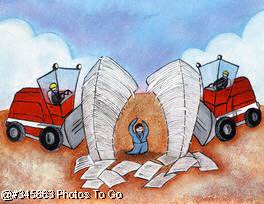 Do you have an administrative work overload?
Do you need a Virtual Assistant's help?
Can you relate to one or more of the following situations?
Your company is advancing quickly and you need a support system for the administrative tasks.
The important documents for your company are done at the last minute and with a rush.
You can't keep up with your customers demands, because you are spending to much time on accomplishing the administrative end of your company.
Do you miss appointments, meetings or special events because you don't have time to establish and maintain a calendar system for yourself and your company?
You want to develop certain proyects for your company but you don't know how to start.
You want to create professional documents, but this is not the area of your expertise.
You need more time to start developing new ideas to create more income, but you don't have time because you are too busy doing the administrative work.
You don't have the money to hire a regular employee, but sometimes you really need help.
You need advise in developing strategies to develop your business.
You need advise when the inmense amount of work is stressing you out.
You wish you had more time to spend with your family and friends. Have a social life again!
You are just desperate and could use a little help
Don't worry we are here to provide it for you.
If you would like more information and rates on our Virtual Assistant Services please feel free to contact us. We are ready to answer your questions and respond to any doubts that you may have.